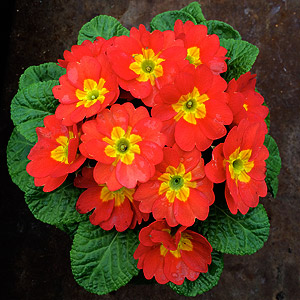 Polyanthus Plants - Wholesale
Polyanthus (Primula x polyantha) are usually available from wholesale growers in 10 - 15 cm pots.
The popular strain of these hybrids are the Pacific Giants which come in a range of colours including red and purple.
Grown both as bedding plants in mass plantings and in containers they provide long lasting flowers and attractive foliage.
Excellent in any garden centre or nursery for the attractive display of vibrant living colour.