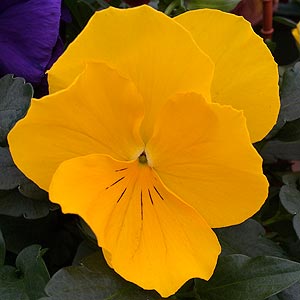 Pansies - Wholesale
Pansies are sold by wholesalers in punnets as seedlings without formed flowers as well as in larger pots with plants in full flower.
Available in a range of individula colours including yellow, purple, white, rose and apricot a number of collections are also marketed.
Super Swiss Giant - Large flowers
Giant Butterfly - A compact plant with large blotched flowers in a range of colours.
Pansy Waterfall - Compact plant many with veins.
Mikado, Silhouette and Mystic East are others.
General Care
Often grown outdoors in containers where the colorful flowers of pansies are attractive over a long period. Easy to grow in a moist well drained soil in a sunny position. Also suited to mass planting in the garden border.