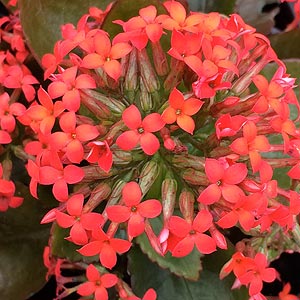 Kalanchoe - Wholesale
With vibrant flowers, Kalanchoe are a colorful addition to any garden and are also wonderful plants for pots.
Kalanchoe tetraphylla are the most commonly found in wholesale nurseries with named cultivars such as 'Vulcan' and 'Coral Queen' being readily available.
General Care
Often grown outdoors in containers where the colorful flowers. Easy to grow in a well drained soil in a sunny position.